Shipping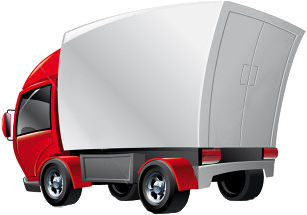 We've found a better way, and we're the first to admit it. We searched and we discovered a way to lower the total costs associated with your restored appliance, while saving a lot of effort on our part doing something we're really not skilled at – crating and shipping.
Once the appliance you've chosen is painstakingly restored and is ready to ship, you can rest assured that Antique Appliances will take great care in sending it along to you. We pride ourselves on being antique refrigeration and stove specialists, and we have established a relationship with Plycon Transportation Group, who are specialists in White Glove handling of fine goods.
Plycon provides custom handling and nationwide delivery of antiques and specialty items to homeowners and designers alike. Plycon will not only deliver your treasured piece; their professional staff will also place it in your home for you. If you would like to learn more about Plycon, visit plycongroup.com
We also recommend Craters & Freighters to our clients who need to ship their antiques to our facility for restoration. They will come to your home, pick up your appliance, custom build a crate for it and schedule shipment with an appropriate freight service in your area.
To get a quote from Craters & Freighters, click the link below and then follow their e-Quotes link in the top left corner of the screen. You may need to create a customer account to get an online quote. If you create an online account, be sure to tell Craters & Freighters you were referred by AntiqueAppliances.Com.