Our Talented Professionals
At Antique Appliances, our talented and dedicated craftsmen are our chief asset. It is through teamwork, skill and dedication that we are able to recreate the beautiful antique refrigerators and stoves shown on this website. We take pride in introducing the good folks that have restored our current line of stock and who will turn your old appliances into a truly unique and functional conversation piece.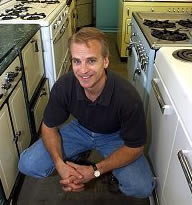 John Jowers was born and raised in Clayton, graduated Auburn University with degree in business management and marketing. John grew up in the family business established by his father in 1948, and has been in the business full time since 1980. He is a certified AHAM-NARDA refrigerator repair specialist. John has an extensive history in appliance marketing, repair and restoration. John likes to run the shop, but enjoys hitting the road as well. If your antique appliance is delivered by our truck, John will be driving it!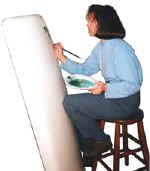 Cathy Jowers, John's wife, was born in Ames, Iowa and raised in Huntsville, Alabama. She graduated from Auburn University with degree in Art Education. Cathy teaches art in local schools and is artistic advisor for AntiqueAppliances.Com and lends her talents for those special projects.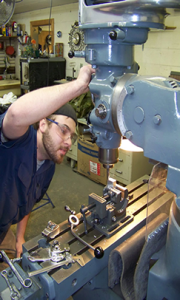 Joey Penland – Joey was born and raised right here in Rabun County. Joey is a talented young man with extensive experience in metal fabrication. If it's broken or missing we just tell Joey to make a new one! Joey also designs and installs our refrigeration systems and restores many of our gas stoves.   He's a "jack of all trades". Joey is a welcome addition to our restoration team. He spends his off time playing table top war games and hosting his youtube channel Enigmatic Electronics.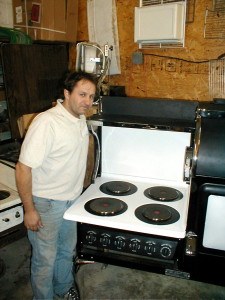 Larry Saucier –  Larry's specialty is gas stoves and he knows them inside and out. Be it a Roper, Magic Chef, or rare brand there probably isn't a stove he can't tackle. His favorite has always been the Chambers, and when he's not restoring them you'll find him working on his hotrod or playing WoW. Larry is originally from France and has three children. We are very lucky to have him and his talent.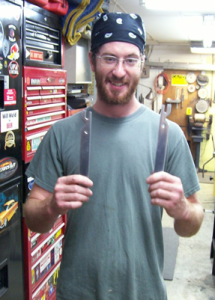 Tommy D'Angelo – Tommy is part of the fabrication and electrical team, and was formerly known as the Plastic Prince for his extensive plastic repair abilities. If a breaker strip or freezer liner was broken, Tommy was the man who could fix it all. He helps rebuild stove clocks and rewire monitor tops. Tommy is also part of the youtube channel Enigmatic Electronics with Joey. Around the shop Tommy is known for being the perfectionist. If it`s not fixed right Tommy will work till it is perfect.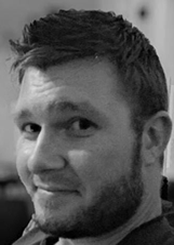 Justin Willis – Justin is a transplant to the area, moving here his freshman year of High School. Justin is the only painter in the shop and also does all of the body work on refrigerators. As a former professional painter he has tons of experience. He also does the touch up repairs on stoves and has recently taken over the Plastic Prince title from Tommy. Justin spends his time playing table top war games with Joey and raising his five kids while studying to become a youth pastor.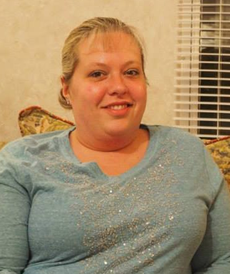 Pepper Watts– Pepper was born and raised right here in Rabun County. She is the office manager at our shop and stays busy all day answering emails, telephone calls, and keeping all of the guys in line. She also keeps up with the website by updating as much as possible.